We craft your story powerfully through video.
We enjoy working with managers of businesses and associates in charitable organizations to create meaningful video messages.
Video production is our passion, and our goal is to share our enthusiasm with you and your audience. We come to our job every day fired up and ready to tackle the next communications or marketing challenge. So why shouldn't our next project be yours? We're ready and waiting for your permission to get started. Any message using words alone can be improved with the moving pictures, compelling graphics, and stellar sound we can give you. Contact us and we'll set up a project schedule and budget that's right for you.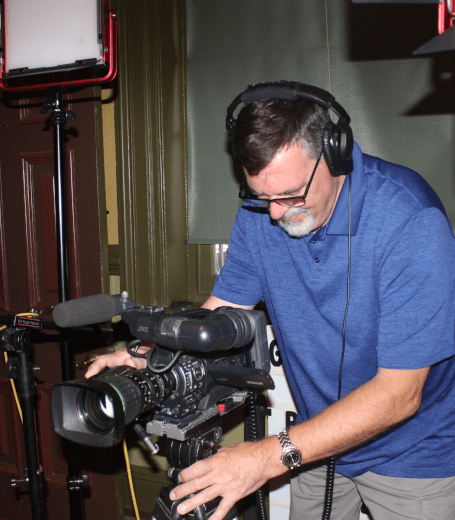 A sampling of what we can do
Our production team focuses on being small but powerful. We may not be as big as some of our competitors to the southeast, but our productions pack more punch, passion, and power in each pixel than any of the other guys. Discover this for your self. Watch a few of the samples below.
Real testimonials, from real people like you
Outstanding quality work. Creative and technically savvy. Great can-do attitude.
Highly recommended.
All the videos are great! I can't wait to start sharing them.
A picture is worth a thousand words,
so I'd say a VideoWorks DVD should save me a few days of talking.
Working with VideoWorks is very cost effective, very efficient.
There's always a pleasant surprise when the project is done because [we get] more than we asked for.